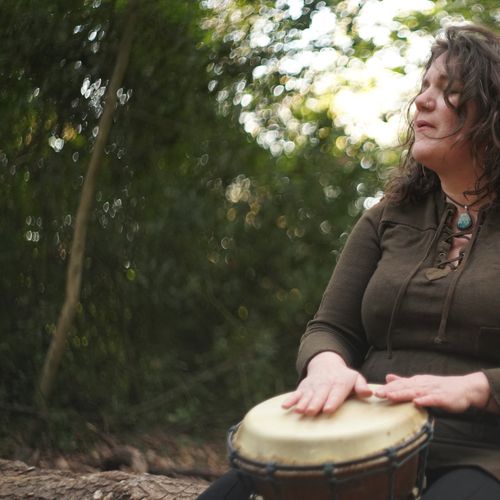 Music Instruction
In-Person & on Zoom
I offer one-to-one and group sessions, online and in-person in Rhythm & Voice...Drum & Sing and Percussion & Drums. I use elements from my life as multi-disciplinary artist to create sessions that help participants to connect to their own natural sense of rhythm and song.....to feel music in their whole body. I help participants connect to the music in them, to express their thoughts and emotions through rhythm and voice and to connect to others through this tribal medium. Breath-work, somatic awareness, body-percussion, chakra-meditation, dance and repitition are some of the techniques I use to help participants feel themselves in the music. I use simple chants borrowed from different traditions along with original compositions to instill a sense of musicality, build confidence and help participants make their own music.  To view my musical offerings, click the button below.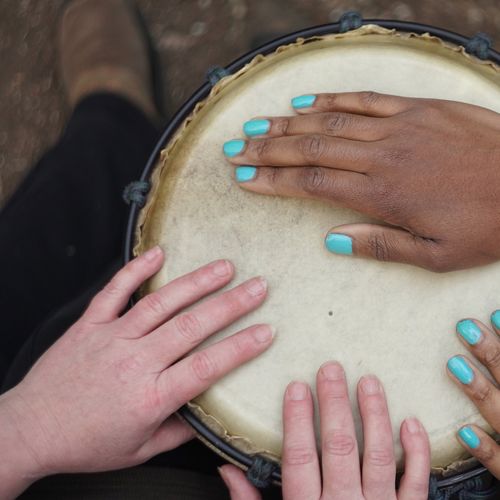 Workshop: Rhythm & Voice...Drum & Sing
In-Person and Online workshops and classes available
An uplifting 2-hour workshop exploring simple repetitive rhythms with body percussion, hand-drums, voice, breath-work and jamming. Starting with somatic meditation and using vocal techniques to create an immersive experience where participants learn new rhythms and songs while losing themselves in the chant-like repetition of catchy uplifting beats and melodies.
Come out of your mind and into your body in a connecting environment aimed at fostering togetherness, well-being, joy and expression through the medium of rhythm and voice. Yes you can make rhythms and sing at the same time! I have spent 30 years playing and performing drums and vocals, I will guide you through an easy natural process to learn your body's way of expressing sounds using foot stomping, clapping, simple percussion using house-hold products like spoons and bottles. If you have drums, shakers or any other percussion instruments you can use these too!