SOund & Movement Sanctuary
A Home for Healing ~ Connect...Express...Play...Dance...Breathe...Move...Heal 
What is Sound & Movement Sanctuary?  
A new initiative created by myself, Devaki Anne-Marie Thomas, in October 2020. Sound & Movement Sanctuary offers.... 
~ Movement Psychotherapy, one-to-one & group sessions - Learn More HERE 
~ Workshops in Therapeutic Movement & Sound - Learn More HERE 
~ Online & in-person sessions in Movement, Meditation & Sound - more info HERE
~ Collaborative music/dance projects & performance - more info HERE 
~ Live Music Performance/Recording group, STUNFLOWER - more info HERE
My aim is to create a trusting creative environment where individuals can explore and gain a deeper understanding of their emotions and thoughts through moving their body and using sounds in hopes of healing past and present traumas. Sessions I offer in Therapeutic Hatha Yoga, Odissi Dance and Rhythm & Voice all feature therapeutic approaches using methods of somatic awareness, attunement, empathic movement and mirroring learned in my 3 years' training in a Masters in Dance Movement Psychotherapy.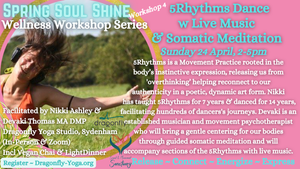 Sound & Movement Sanctuary presents.....SPring Soul Shine Wellness Festival & Workshop Series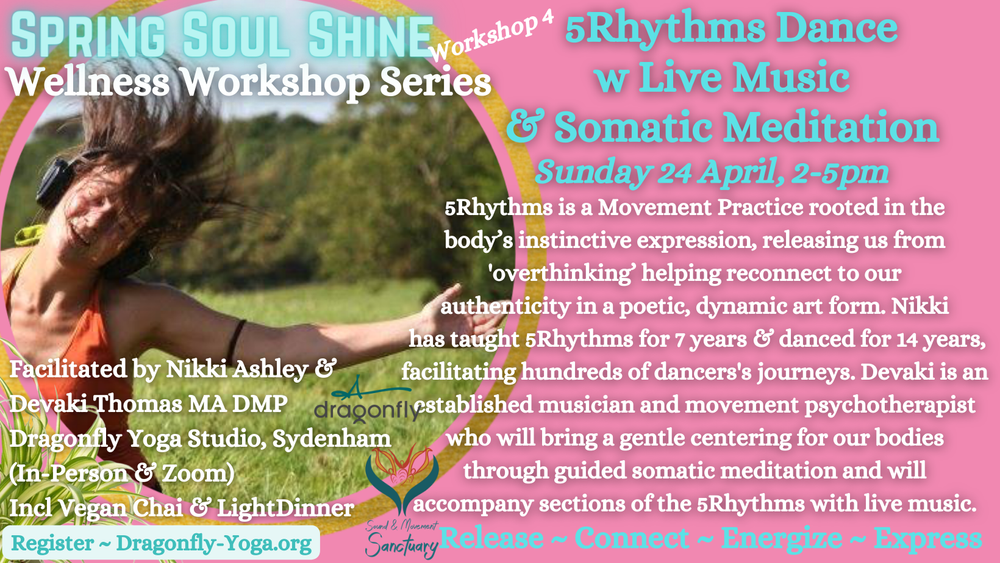 Happy New Year beautiful souls! I have put together a Video Compilation of 2021 Highlights...hope you enjoy!